Robert Philip Gordon is an AIA award-winning architect for his work in Printers Row, Chicago. He has completed numerous residential and commercial projects, new construction and renovation, in the U.S. and internationally, including Mendoza, Argentina, the Versailles area of France and in Paris.
Photos of his buildings appeared in the international exhibition, "150 years of Chicago Architecture 1833-1983" which opened in Paris in 1983 at the Paris Art Center and Musée-Galerie de la Seita. An accompanying book was published with this exhibit.
Black and White Photos by Ron Gordon
Provided courtesy of the Paul Galvin Library Archive
Walton Carpet Showroom, Hillside, IL
Showroom on a rounded intersection. Semi-circle building is curved to display products as cars passed.
Kenwood House, Chicago
House on a double lot with landscaped yard to the south. A two-story window takes full advantage of the sunlight and garden.
Leons Bar-B-Q restaurants, Chicago
A locally-owned chain of well known and beloved Chicago bar-b-q restaurants on the south side, which was mentioned in the Blues Brothers movie. Dan Akroyd famously said, "Now let's go to Leon's for some ribs".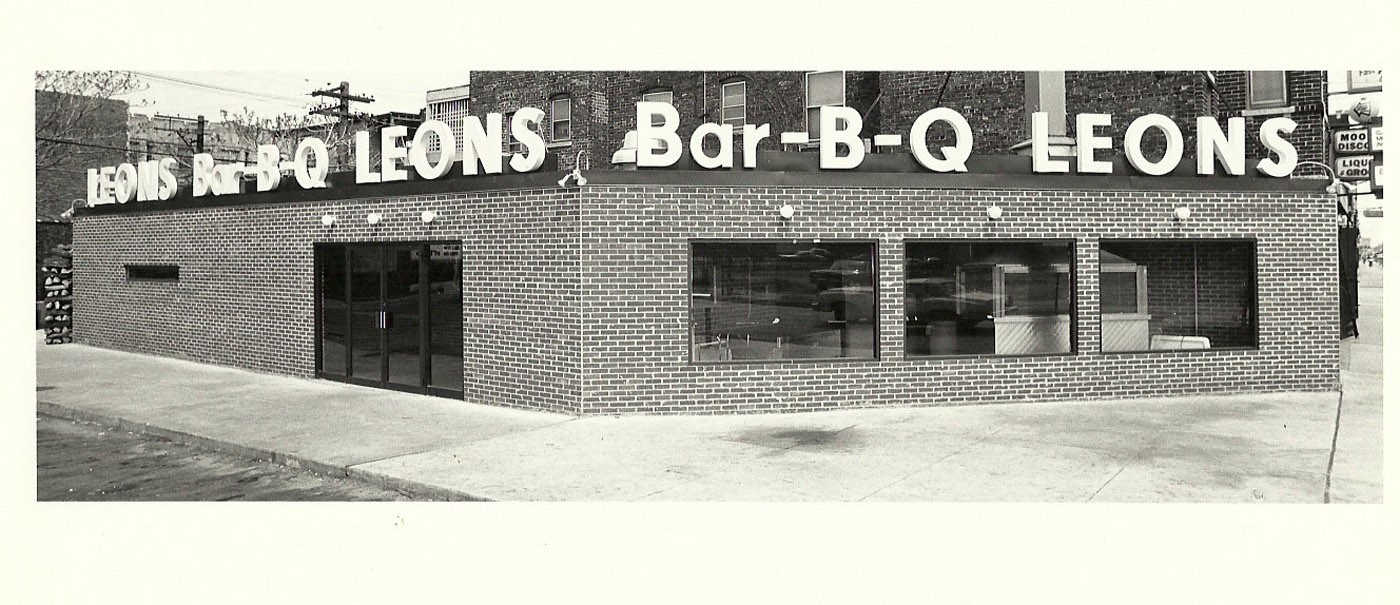 Indiana Dunes Dome Guest House
A separate house for visitors on the Indiana Dunes in the form of an icosahedron/dome.This house was prefabricated in large triangular panels so it could be pulled up a hill with cables and pulley.
Tahiti Hotel Development. In the cold of winter in 1990, Robert was asked to spend a month in Tahiti to provide conceptual design sketches for a grand hotel complex in Tahiti. (Unbuilt but a fond memory)